Get Fresh Content on Your Facebook and Twitter Accounts
7 Days a Week – Just $25/wk
Affordable Social Media Management Services/Packages for Small Business
---
Problems With Social Media? I Can Help!
Do you know you need to post to social media but you don't have the time?
Are you not sure what to do to get more followers?
Having trouble coming up with images that attract attention and are professional?
Does the thought of trying to hire someone to do this give you migraines?
I offer simple packages that solve all of these problems.
You'll get custom images made for you along with 1 post per day (or more) on your social media accounts to keep your accounts active and engaging your audience.
---
Great Features:
No contracts – use my services as you need them
Hands off – I'll take care of everything for you
Unique content created just for your business – that you get to keep!
Your website and other great content is posted to your accounts
Take social media off of your "to-do" list and get back to what you do best
It's social, right? I'll post content leading people to your website but you'll also get related content posted as well. Being social means it's not all about you – you have to interact with your audience, like good posts and share things that will bring value to your customers. I'll take care of that for you by posting related content (not of your competition, of course).
---
Sample Social Media Images:
Here are some images I posted on Twitter – they are not full size: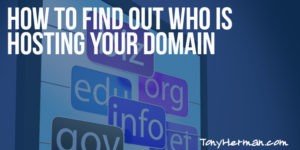 ---
Simple Packages!
Package A:
$25
Get 7 original posts per week on Facebook and Twitter
I will post, like or retweet/share at least 4 other posts/articles
You provide the images and pages you want promoted (7 of them)
Package B:
$50
Get 7 posts per week on Facebook and Twitter
I will post, like or retweet/share at least 6 other posts/articles
I create all the images for you (7 of them – formatted for Facebook and Twitter)
You provide the list of pages you want promoted (7 of them)
That's it – I'm keeping it simple. Most clients will choose Package B the first week so that they have images for the next time, when they choose Package A.
A good schedule might look like:
Week 1: Package B ($50)
Week 2: Package A ($25)
Week 3: Package A ($25)
Week 4: Package B ($50)
Week 5: Package A ($25)
Week 6: Package A ($25)
Week 7: Package A ($25)
Week 8: Package A ($25)
Or you can do whatever you want. The example above is $250 for 8 weeks or just $31.25 per week.
If you would like to set up a monthly contract, then let's talk.
---
The Process
1. Purchase
Just purchase a package and I'll send you a message back explaining what I need from you. For example, if I can't get a good version of your logo from your website, I'll ask for your logo (transparent PNG or a PSD file). I'll need a list of pages (URLs) that you want promoted.
2. Access
I'll explain how I can get access to your Facebook and Twitter accounts.
3. Create/Schedule
I will create your images/posts and schedule them at the best times.
With the images I create, I'll do my best to match the flavor of your website but there are no proofs or there is no process where you approve the images I create. If you need that done, then we can work out some custom pricing for you.
4. Report
At the end of the week, you'll get a report showing what was done.
---
Ready to Begin?
I aim to give really good value so that you'll use my services over and over again. Sometimes I even create more images/posts than I promise! This is fun for me, so I want to take this burden from you and help you promote your website.
---
I offer these social media management services to Madison, WI and around the United States.