Recently, I had to surrender a domain name to Facebook because I was using "FB" in the domain and that's their trademark. I'm not sure if they're going after every domain with the letters "f" and "b" together in them or not (that's a joke, Zuckerberg).
Anyway, I had all this great content on the site and traffic was flowing great. I wondered what would happen when I switch the domain. I couldn't redirect it forever but I did end up with both domains for a few days where I did set up a great page-for-page redirect in hopes that the search engines would make the connection.
They did… or they were just smart enough to find the new content. Either way, it's great.
There was a small dip in traffic but moving all the content to a brand new domain didn't actually affect traffic when the dust settled. I was very surprised… shocked, even!
Here's how it looks – first, the old domain, then the new one:

I ran these stats with a few, extra days at the end on the old domain and then with a few extra days at the beginning on the new domain to show where the old one ended and new one began.
Both hover around 300 users per day.
All I did was some minimal, safe link building – the kind I offer over at SiteBoostr. I set up 3 of the DA90+ special redirects. That's it.
The content of the website is what I do in my Easy Content Websites course, which is exactly the kinds of websites Google wants and needs. This, I believe, was the main factor for this happening.
Here's a snapshot of how the new domain looks at ahrefs: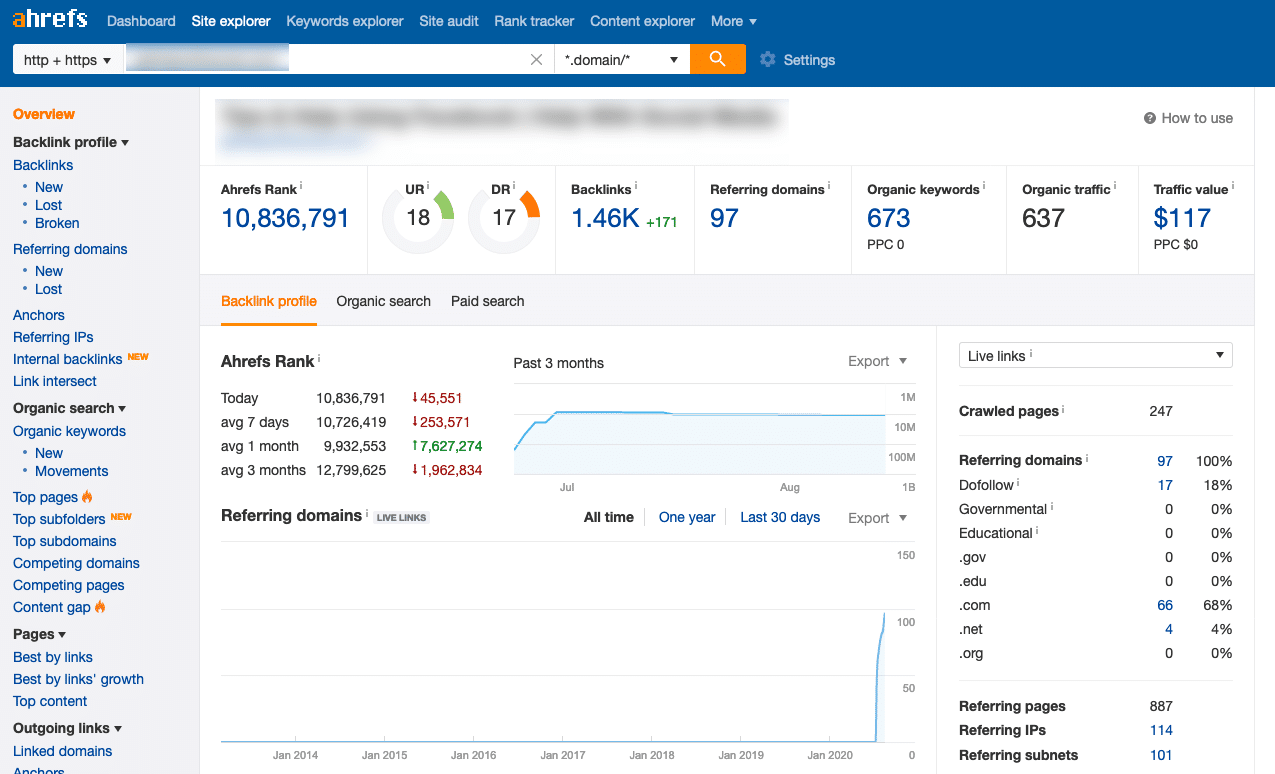 So, NOTHING I did with the old domain carries over to the new one – that's the main thing to remember here.
What I get from all of this is that even on a new domain with minimal backlinks, the right content can easily rank high and bring in traffic. This is something that can be done to websites that are well established, too. The site has to, of course, load fast and tick the rest of the boxes explained in my course.