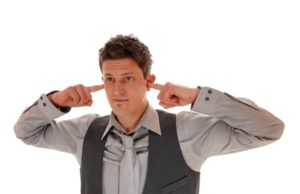 This is interesting.
If you have bad links (or what you think are bad links – not everyone is thinking correctly when they do this review) pointing to your website, you can now disavow them.
"I never knew ye!"
If you want to start disavowing websites, then there are some things you should know before you get the axe out:
Link Evaluation
I've seen a LOT of website owners go absolutely nuts trying to remove links. Is this a good idea? Well, it depends on what you've done. If you did WAY too much link building that didn't look natural, then maybe you should spend your precious time trying to remove links.
You should use this tool and disavow links that are not helping your website. It's tedious work to go through them all but it'll help your website have a cleaner link profile. You really want to disavow links coming to your website that do not have good domain authority.
Before disavowing links using the disavow tool, it's best to try to contact the owner of the website that has the poor links going to your website and ask them to remove the links. They can leave the content there but just remove the link to your website and/or the mention of your website as well – since just listing your domain name or brand name still kind of counts as a reference.
If they don't respond or don't want to do it, then go ahead and use the disavow tool in Google.
More to Do
Once you're done disavowing links, you should start making better links. There are some good ways to get "good" links to your website. Try to partner with websites in the same industry and do some guest posting.
Getting links on some Web 2.0 properties is still worth something but just don't go crazy. Head over to Fiverr and find a gig there that gets you 10-20 of these kinds of links and then wait and see how your rankings improve.