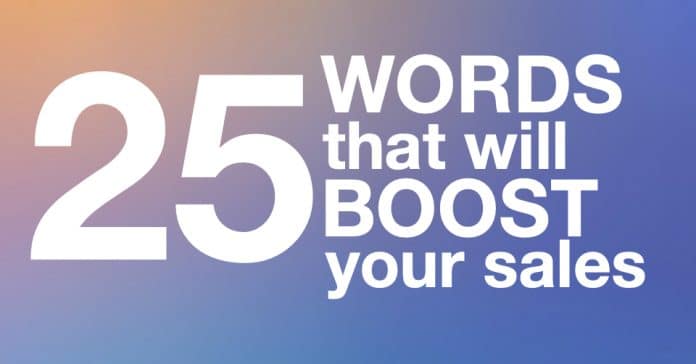 So… What Are You Selling?
Products? Services? Widgets?
It doesn't matter. If you're selling online (or this will work offline, too), then if you make more sales, you make more money, right?
Words matter.
There are people that make their living on writing ad copy (text) and advertising firms have come up with slogans like "Just do it" and "Got Milk?" right? Those simple phrases cost thousands and thousands of dollars to develop and test. So yeah… words matter?
What if you had 25 simple words you could add to your website, products, services… whatever, that will boost your sales?
Well, wait no more – I've got them right here:
Enjoy!
-Tony